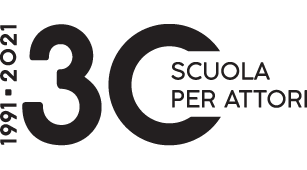 Agenzia formativa della Fondazione del Teatro Stabile di Torino
Scuola di formazione per Attori
The Acting Academy, or school of advanced professional training, is managed by the Agenzia Formativa (Education and Training Agency) of the Teatro Stabile di Torino. It is accredited by the Piedmont Region and the Metropolitan City of Turin, and financed by the European Social Fund. Luca Ronconi founded the Acting Academy in 1991.
The educational project combines basic techniques with a structured program that allows students from 18 to 25 years of age to become acquainted with a range of theatrical aesthetics; they attend thematic seminars and participate in workshops that focus both on performance and in-depth theory. The curriculum consists of two years of basic training and one year of specialisation. It always includes the participation of national and internationally renowned artists, intellectuals and playwrights.
The Education and Training Agency of the Fondazione del Teatro Stabile di Torino
– Is accredited by the Piedmont Region as provider and venue for professional development activities financed through public funds (registered under code B054).
– Applies a management system in line with standard ISO 9001:2015 for the following scope: Design and provision of training events (certificate no. 44 100 071015).
HISTORY
There is a notable historical precedent in Turin's vocation for training professional actors: in 1884, the Scuola dell'Accademia dei Filodrammatici was established in a specially commissioned building. Carlotta Marchionni, the leading lady and premier actress of the Compagnia Reale Sarda, became its director. In May 1955, after several vicissitudes, the venue became the Teatro Stabile di Torino's first theatre, under its current name of Teatro Gobetti.
By the end of the 1960s, the Stabile had already grasped the importance of complementing natural talent and advanced training to further professional careers. At the time, it had organised a series of Actor Training courses and a Seminar for Theatre Animators that was held up to 1974. The environment of the time strongly influenced the curriculum subjects: the methodology of scenic language, modern acting styles and techniques, the psychology and sociology of performing arts, group cultural animation, festival practices and organisation. Frozi Whitman, Giuseppe Bartolucci, Oskar Schindler, and Egisto Volterrani held four advanced seminars. With great expertise and passion, Franco Passatore played a vital role in this historical phase of these education and training activities. However, under Luca Ronconi, who was appointed Director of the Stabile in 1989, the project of a professional education and training institution was consolidated and launched two years later. "When I arrived in Turin, as director of the Stabile, one of my main objectives was to create an acting academy. I firmly believe that any theatre institution should have its own school: such schools can avoid being abstract and draw strength from the day-to-day experience of a public theatre.
Exactly thirty years ago, in the Autumn of 1991, the first two-year training course for young actors was launched, with 28 students and nine auditors who had been selected from 270 applications. Luca Ronconi was the director of the Academy, with the support of Mauro Avogadro. Attendance was compulsory: six days a week. Subjects included the history of theatre, voice training, Italian language and phonetics, psychology, acting, interpretation and physical training. Many university lecturers and actors, including Marisa Fabbri, Franca Nuti and Umberto Orsini contributed to the programme. The school premises in Corso Moncalieri 118 had been provided by the City of Turin.
"The actor's profession – stated Ronconi – is one of today's riskiest professions. We have no intention of giving false hopes to these young people. Much less do we want to create individuals who are endlessly searching for an artistic position: young people drifting from one theatre to another, some of them may be talented but lacking the necessary technical skills to be of any use. There is no point in complaining that Italian theatre is experiencing a crisis if we do not ensure adequate education and training for our young people. The goal of the Teatro Stabile di Torino is to provide thorough training to new talents, hoping that they will contribute to making our theatre better than it is today."
In 1997, once Luca Ronconi stepped down to become Director of the Teatro di Roma, Mauro Avogadro succeeded him for a third course, which was extended from two to three years. Over the years the school evolved, acquiring ever-greater influence in the field of arts education, and becoming one of the main educational centres in its field. Under Avogadro's leadership, the curriculum broadened with courses based on improvisation, with some of Peter Brook's fetish actors like Mamadou Dioume and Bruce Meyers, along with Davide Livermore's "teatro cantato" (sung/experimental music theatre) and Daniele Segre's film interpretation course. In 2008 the School relocated to the Fonderie Limone Moncalieri complex, and acquired features of a real campus, becoming embedded in the Stabile's production hub, with two stages, workshops, warehouses and guest quarters.
From 2010 to 2017, director Valter Malosti, who had acted in several of founder Luca Ronconi's productions during the early 1990s, succeeded Avogadro. The new director introduced some of his stylistic hallmarks to an institution that focused mainly on the spoken theatre. The combination of tradition and research, on which his work relied, expanded the curriculum to include anything research had explored, especially during the 20th century. Malosti invited several great Italian actors and teachers to lecture, including Antonio Latella, Mario Martone, Declan Donnelan, Massimo Popolizio, Eugenio Allegri, Thomas Richards, and Alessio Romano.
Gabriele Vacis was the next to pick up the baton. He and Valerio Binasco co-directed the school during the 2017-2021 three-year period, during which courses were held by Laura Curino, Filippo Dini, Silvio Peroni, Serena Sinigaglia, and Fausto Paravidino. As of the upcoming three-year period starting in autumn 2021, Valerio Binasco, the artistic director of the TST, will be heading the Acting Academy. The objective will be to strengthen the coherence between training and professional integration as a critical element of the Teatro Stabile's artistic identity. Binasco has proven teaching skills and gained solid pedagogical experience at the Scuola del Teatro Stabile di Genova, the Scuola del Teatro Stabile di Torino and the Accademia Nazionale d'Arte Drammatica Silvio D'Amico.
Moreover, in perfect keeping with the School's origins and coinciding with a critical generational turnover, actor and director Leonardo Lidi has been invited to flank Binasco as Deputy Director and Academic Coordinator. Lidi is an Academy graduate who studied under Mauro Avogadro, Ronconi's closest associate when the School was founded.
Binasco and Lidi will be tasked with selecting and training a new generation of actors. During the Academy's intensive course, these actors will need to acquire skills based on solid technical fundamentals, interdisciplinary flexibility and an ability to face the professional challenges of a highly competitive job market.
Course curriculum
The curriculum of the Teatro Stabile di Torino Acting Academy ensures that students master theatre studies at the highest level. Moreover, it imparts the artistic and professional know-how required to apply for high-profile employment in all the new, and in many cases highly qualified, performing arts professions, which have joined the traditional "arts of the stage" in recent years. Consequently, alongside a faculty of leading national and international theatre professionals, other leading entertainment practitioners have also been enlisted to broaden the curriculum. Furthermore, on completing the three-year course, Acting Academy graduates will feature in a production to be included in the Teatro Stabile di Torino's regular season.
The distinctive feature of the Teatro Stabile di Torino's Acting Academy lies in its faculty, with members who have been drawn from consistent and successful artistic work experience. Therefore, they can transfer expertise and skills grounded both in tradition and in the current state of the international theatre scene. Students approach and then complete their training through gradual steps during the three-year course, thereby acquiring the professional know-how needed to pursue a career in the performing arts.
Students are expected to attend classes in Acting and Interpretation, History of the Theatre and the Performing Arts (including Art, Literature and Cinema), Voice Education and Movement Education during the three-year course. In addition to these core/introductory courses, experts conduct advanced internships/workshops every year. At the end of the three years, following an individual evaluation of the students by an examination board, the Region issues a Certificate of Specialisation. Several teaching methods are used during the three-year course and include frontal instruction, individual and group exercises.
The Teatro Stabile di Torino recognises that access to theatre performances and the TST Study Center is of great educational value. Accordingly, students are offered the following facilities: free or reduced-price admission to all Teatro Stabile di Torino performances and discounted tickets for other theatres in Turin or other Italian cities; admission to rehearsals of performances produced by the Teatro Stabile di Torino or by guest companies or by other local theatres (e.g. Teatro Regio), under specifically arranged terms; use and consultation of theatre material available the TST Study Centre archives; use of digital equipment and facilities to ensure participation in the activities of certain classes; participation in Teatro Stabile di Torino productions as required; after completion of the course, the Foundation can liaise between alumni and theatre companies or film and television casting companies to promote theatre placement opportunities at the highest level.
The Teatro Stabile di Torino provides students with a range of course materials and equipment to assist them in their training: course handouts; theatre scripts; videos of performances; printed materials relevant to course topics; landing mattresses and jumping boards; various types of poles; mats for floor routines; lighting control equipment; audio/video equipment; musical scores – including classical, modern and folk music; musical instruments, including an upright and an electronic piano.
LE CLASSI
Tutte gli allievi che si sono avvicendati nei trent'anni di attività della Scuola.
Cecilia Bignardi, Angelica Buzzolan, Domenico Castaldo, Davide Cuccuru, Sara D'Amario, Fabrizio Dardo, Enrico Dusio, Valentina Fago, Lorenzo Fontana, Francesco Gagliardi, Barbara Gai Barbieri, Cristian Maria Giammarini, Martina Guideri, Silvia Iannazzo, Irene Ivaldi, Giancarlo Judica Cordiglia, Laura Landolfi, Giorgio Lupano, Cristiana Manara, Olivia Manescalchi, Alessandro Marrapodi, Massimiliano Mecca, Monica Mignolli, Rossana Mortara, Patrizia Mottola, Alberto Mussap, Caterina Panti Liberovici, Stefania Parisella, Franca Penone, Viola Pornaro, Gilda Postiglione, Marta Richeldi; Elena Russo, Daniele Salvo, Jacopo Serafini, Erika Urban, Alfonso Veneroso
Maurizio Bellandi, Nicola Bortolotti, Emiliano Bronzino, Barbara Callari, Michela Cescon, Benedetta Cesqui, Paola D'Arienzo, Spartaco Dell'Elba, Caterina Deregibus, Vito Di Bella, Ana Valeria Dini, Melania Giglio, Guido Morbello, Luca Occelli, Patrizia Pirgher, Massimo Poggio, Aldo Querio Gianetto, Andrea Romero, Angela Salvatore, Barbara Santini, Massimiliano Sbarsi, Sasà Tedesco, Marco Toloni, Teresa Vanalesti, Irene Zagrebelsky
Silvia Ajelli, Laura Bombonato, Marco Bortolotti, Giulia De Berardinis, Andrea De Carne, Federico Dilirio, Ilaria Di Luca, Francesca Fava, Giovanna Galiotto, Gianluca Gambino, Silvia Giuliano, Gianluca Guidotti, Lorenzo Iacona, Daniela Marcelli, Marco Lei, Paolo Musso, Simona Nasi, Giulio Nerici, Mario Pirrello, Michela Rapetta, Carlo Roncaglia, Valentina Sangiorgi
Alessandro Adriano, Alessia Bellotto, Antonio Bertusi, Francesca Bracchino, Gualtiero Burzi, Roberta Cabella, Daniela Fazzolari, Alessia Giangiuliani, Luca Levi, Giuseppe Loconsole, Sax Nicosia, Francesca Picozza, Cecilia Eleonora Pippo, Giorgia Porchetti, Carmelo Rifici, Alessio Romano, Olga Rossi, Chiara Scorrano, Filippo Tenaglia, Fabio Troiano, Giulia Troiano, Carlotta Viscovo, Alessandro Zentil
Lorenzo Bartoli, Emilio Bonelli, Andrea Bosca, Giorgia Cardaci, Caterina Carpio, Caterina Corsi, Luca Di Prospero, Andrea Fazzari, Elisa Galvagno, Paolo Giangrasso, Emiliano Masala, Fabio Marchisio, Alessia Marziano, Cristina Odasso, Francesca Porrini, Cecilia Salvini, Daniele Savoca, Andrea Simonetti, Valeria Solarino, Massimiliano Sozzi, Silvia Trentini, Valentina Virando
Elena Aimone, Giovanni Anzaldo, Ludovica Apollonj Ghetti, Raffaele Berardi, Marco Bonadei, Elio D'Alessandro, Sara Gandolino, Celeste Gugliandolo, Marco Imparato, Erika La Ragione, Nicola Marchitiello, Antonia Daniela Marra, Donisa Mazzoccoli, Raffaele Musella, Giuseppe Nitti, Gabriella Riva, Giulia Rupi, Daniele Sala, Giuliano Scarpinato, Anna Scola, Francesca Turrini
Majlinda Agaj, Benedetta Borciani, Ilenia Bratomi, Roberta Calia, Micaela Cini, Ivana Cravero, Yuri D'Agostino, Maria Fonzino, Pablo Gaston Franchini, Liyu Jin, Diego Iannaccone, Giandomenico Ledda, Marco Lorenzi, Alessandro Lussiana, Barbara Mazzi, Michele Mietto, Maddalena Monti, Marlen Pizzo, Andrea Redavid, Michele Schiano di Cola, Cristina Serafini, Francesca Simonetti, Nicolò Todeschini, Angelo Tronca, Daniele Turina, Mattia Visani.
Camilla Alisetta, Anna Charlotte Barbera, Mauro Bernardi, Giorgia Cipolla, Michele Costabile, Roberta Lanave, Leonardo Lidi, Francesca Mària, Christian Mariotti La Rosa, Serena Marziale, Danilo Ottaviani, Fabio Perretta, Alba Maria Porto, Matteo Prosperi, Rocco Rizzo, Camilla Sandri, Alice Spisa, Jacopo Squizzato, Giacomo Troianiello, Annamaria Troisi
Matteo Baiardi, Liliana Benini, Vittorio Camarota, Elena Cascino, Giulio Cavallini, Marta Cortellazzo Wiel, Gloria Cuminetti, Christian Di Filippo, Ilaria Ghiotti, Barbara Mattavelli, Camilla Nigro, Arianna Primavera, Luigi Pusceddu, Gloria Restuccia, Marcello Nicolò Spinetta, Beatrice Vecchione, Isacco Venturini.
Nicholas Andreoli, Noemi Apuzzo, Alessandro Conti, Federica Dordei, Anna Gamba, Alfonso Genova, Jozef Gjura, Noemi Grasso, Riccardo Livermore, Giulia Mazzarino, Riccardo Micheletti, Riccardo Niceforo, Giulia Odetto, Benedetta Parisi, Pierpaolo Preziuso, Federica Quartana, Elvira Scorza, Valentina Spaletta Tavella, Andrea Triaca.
Davide Antenucci, Andrea Caiazzo, Lucia Corna, Chiara Dello Iacovo, Lucrezia Forni, Sara Lughi, Pietro Maccabei, Lucia Raffaella Mariani, Gabriele Matté, Eva Meskhi, Erica Nava, Cristina Parku, Davide Pascarella, Enrica Rebaudo, Edoardo Roti, Kyara Russo, Letizia Russo, Daniel Santantonio, Lorenzo Tombesi, Gabriele Valchera, Giacomo Zandonà.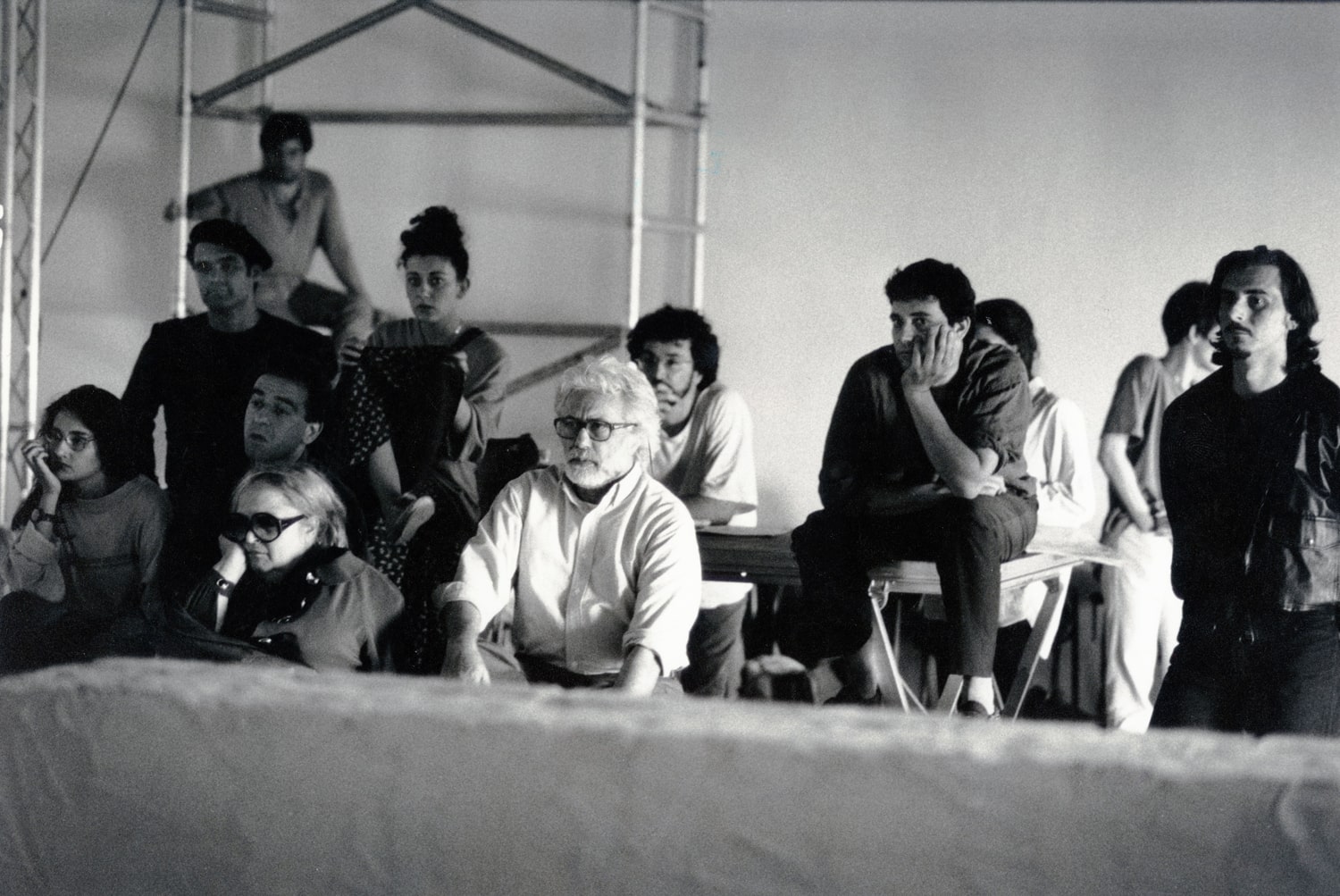 CURRICULUM
The advanced professional Acting Academy, run by the Education and Training Agency of the Teatro Stabile di Torino, offers a curriculum based on disciplinary areas:
THEACHER
The School for Actors of the Fondazione del Teatro Stabile di Torino boasts numerous artists and scholars of importance from the Italian and foreign cultural scene among its faculty